Rectangular or Round Mirror Heads
Round and Rectangular stainless steel mirror heads available to choose from. The original Stadium logo is stamped on the back of each mirror head.
The mirror heads are handcrafted, using the same tooling since 1965!
Find Out More >
Left Hand Side or Right Hand Side
Choose which side you need your legshield mirror on; Left Hand or Right Hand side, or both sides (Left hand & Right hand)! The clamp can be positioned on any part of the legshield, top, middle or bottom.
Crank the mirror outwards or inwards to find the position which suits you. The mirrors can be adjusted by hand for ease of use and convenience when needed.
Find Out More >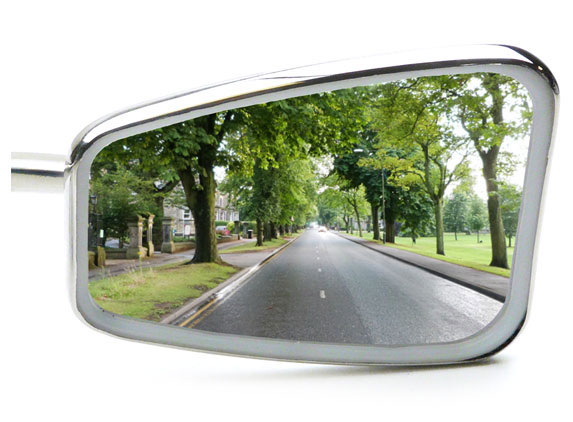 Convex Mirror Glass
All Stadium mirrors use Convex Mirror Glass. Conquer the road and keep your vision clear with safety in mind. Convex glass gives the rider a larger field of vision, this is an important feature for all Scooter riders out there! Stay safe.
A white gasket secures the mirror glass in place (Black gasket also available on request). The mirror head and the mirror glass is free from vibration, using a mechanism within the head. Say no to mirrors which rattle when riding!
Find Out More >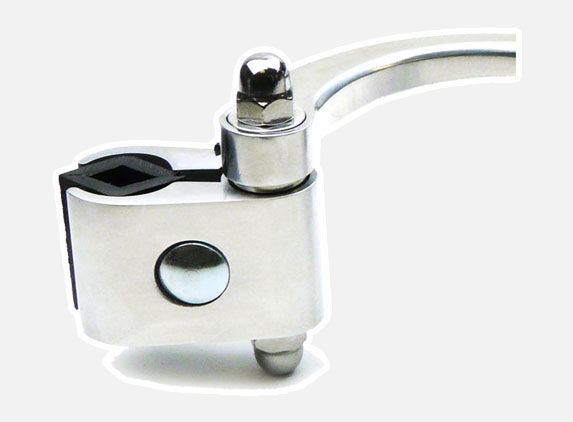 Stainless Steel Clamp
Clamp opens up and secures onto legshields of up to 1" diameter
Allows the mirror to be folded by hand. The mirror folds into the legshield for parking, and narrow spaces
Find Out More >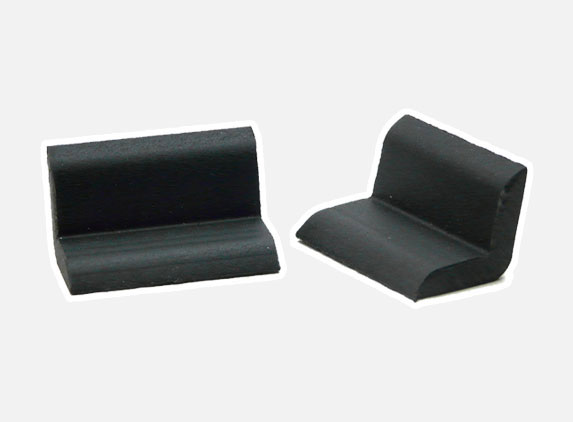 Rubber Fixture
Stadium clamp uses rubber components to prevent damage to the legshield.
This feature also prevents vibration!
Find Out More >

Stadium mirrors were designed for Vespa, Lambretta & Piaggio Scooters.
Legshield mirrors also suitable for other scooter brands.
Find Out More >
FREE SHIPPING
Offer exclusive to those who purchase within the UK
Dispatched Same Day
All Scooterbod orders are dispatched same day of purchase.
We use Royal Mail, 1st Class Tracking Shipping Service
Special Next Day Delivery (UK Only) is available.
Have Any Questions?
Call us on: 01992 537546 option: 1 or contact us via email: support@scooterbod.com
Share This Page on Facebook!