MOVING LOCATION - EXPECT DELAYS ON ORDERS
Scooterbod company are currently moving location. Typically we dispatch same or next day. Unfortunately, due to our manufacturing facility moving, dispatch may take 1 week or 2 weeks.
Very sorry for any inconvenience caused.

NEW ADDRESS - WAIT ON RETURNS
Please do not use our SG13 7NE address, as packages will most likely return back to the sender. Please wait as we should get the new address added shortly.


Featured Product
Adjustable clamp-on mirrors that fits onto the legshield of your scooter.
Round or Rectangular mirror heads available. Uses Convex mirror glass for wider viewing areas.
Rubber clamp components used to prevent marking or scratching the legshield. (Also prevent vibration)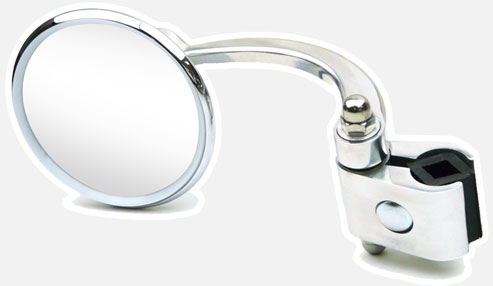 Stadium Legshield Mirrors
Purchase your mirror today.
Dispatched same day of purchase.
Special Next Day option available (UK only).
International delivery also available
Find Out More >
Welcome to Scooterbod
A UK based Lambretta and Vespa Scooter accessories store offering quality retro and mod accessories and apparel. With great savings on exclusive items made in England and Italy ScooterBod is the place to buy your Classic Scooter Products!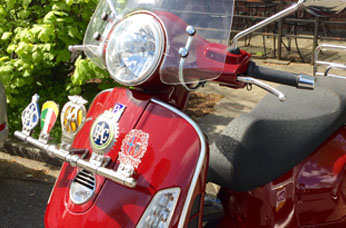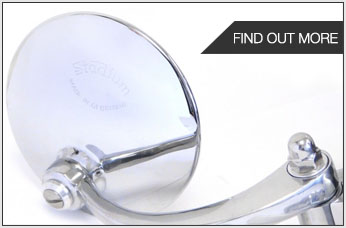 Stadium Legshield Scooter Mirrors!
The revived Stadium Clamp on Scooter Mirror available with a round or rectangular Stadium mirror head and a ratchet action arm, identical to the mirrors used in the late 60's. These mirrors are super easy to fit and offer a fantastic alternative to handlebar mirrors!